Gel Coated Decals (Logos)
$

15.00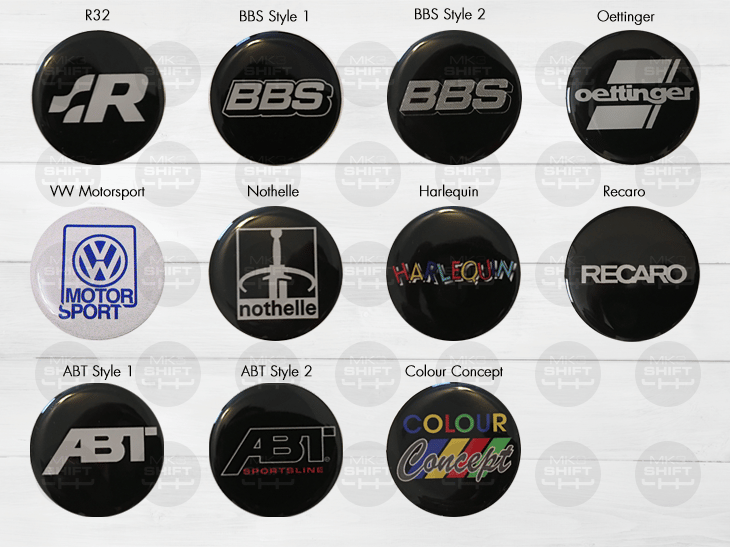 WE SHIP WORLDWIDE!

If you're missing the top dome piece on your shift knob, then this is the ideal option for you. As you're aware, the top dome piece sometimes gets lost and then you're stuck with no top badge having to result in putting a beer bottle cap to cover the hole (I have seen it before). Well with these gel coated decals you'll be able to fix that issue and restore the look of your shift knob to like-new condition.

With this option, you can even go one step further and customize your shift knob with a different Logo design in it's entirety. What are you waiting for? Give it a go!

These gel coated decals are printed on high quality vinyl and are then coated with a high grade polyurethane resin that is UV and weather resistant.

AVAILABILITY COUNTS
R32: 10
BBS Style 1: 1
BBS Style 2: 7
Oettinger: 11
VW Motorsport: 39
Nothelle: 3
Harlequin: 20
Recaro: 10
ABT Style 1: 0
ABT Style 2: 4
Colour Concept: 4

Be sure to choose your desired style from the drop-down menu below.

Disclaimer: All trademarks, service marks, trade names, trade dress, product names and logos appearing on the site are the property of their respective owners.
Share